Minnesota Twins Golf Club Covers Headcovers 3 pack MLB Licensed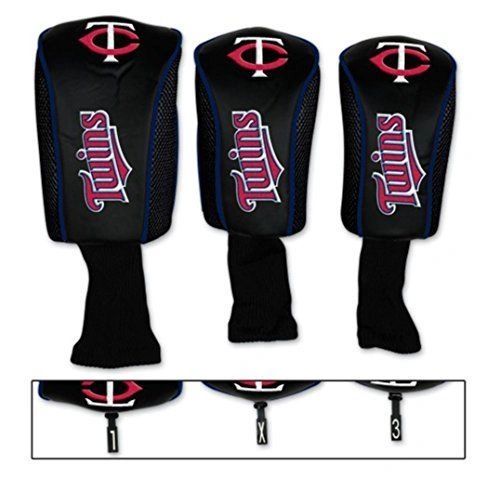 Minnesota Twins Golf Club Covers Headcovers 3 pack MLB Licensed
                                                                        MLB  Team Logo Golf Club Covers
Whether arriving at the course or driving range, it will be clear to all the others which baseball team is good enough to cover your Calloway's or other brand name Driver's.
3 Pack Set of Golf Club Covers
Made of Faux Leather and Mesh Material to weather all elements
Extra Long sleeve to protect the shaft
Team Name and Logo Embroidered for durability and longevity
Individually Numbered 1 - 2 - 3 for the perfect fit for the most important part of the game.. The tee shot and the driver you ill use to hit your titleist 300+ yards. 
Officially MLB Licensed
Ships FREE to ALL U.S. 50 and D.C.
Also available in other MLB, NBA, NFL, and Most NCAA and NHL teams

Distributed by Wincraft - Winona ,MN